Our Favorite Places…
As you may have heard, food is the way to really get to know a culture. Newnan, Georgia is no exception. Besides the standard chain restaurants, we have a great collection of local options that run the gamut from casual to upscale, burgers to sushi. These are some of our favorites.
---
Frank's Family Restaurant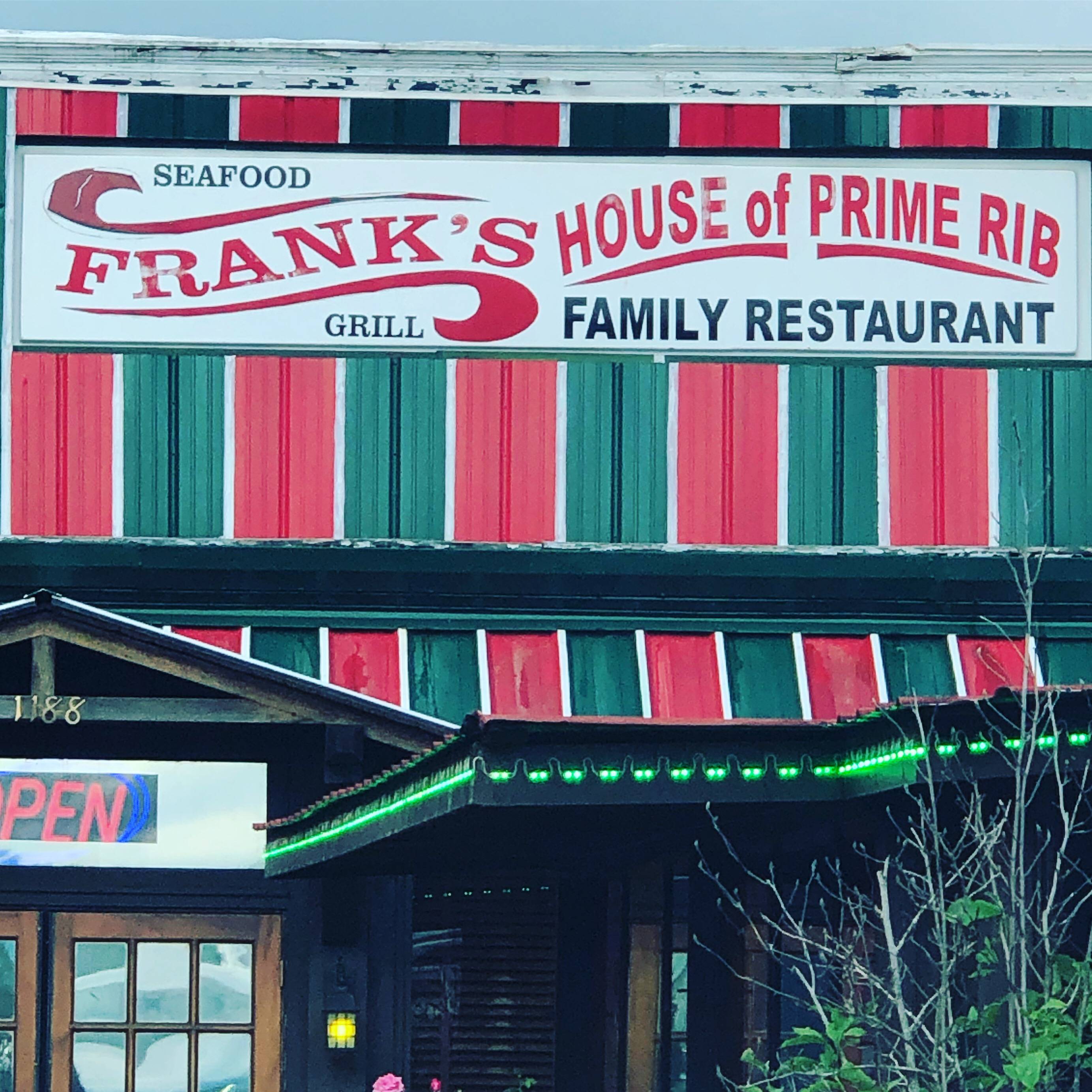 1188 Collinsworth Rd, Palmetto, GA 30268, (770) 463-5678
If you have no idea what you want or you can't agree with the others in your party, choose Franks because they have EVERYTHING! Though billed as a steakhouse, we have never actually ordered steak because there are so many delicious options. If you love Mediterranean, they have a great Greek salad and spinach pie. Stuffed flounder? To die for. Burgers and comfort foods? Got 'em. Don't be put off by the fact that this place is attached to a gas station or that the décor is, let's say, "original". We love Frank's and that's why it tops our list.
Pita
3150 GA-34, Newnan, GA 30265, (770) 683-2218
Pita is now a small chain, but we still consider it local since it started in Peachtree City. If you are craving a shawarma or gyro, this is the place. It is really reasonable, and the service is quick. We go there for spontaneous "date" lunches. Be sure to start with the hummus and pita bread, which is the best we have ever had.
Tomo
90 Glenda Trace, Newnan, GA 30265, (770) 254-8588
Sometimes sushi just seems way too expensive to contemplate. Plus, because of the nature of the ingredients, you aren't sure where you can trust. Look no further. Tomo is the place to go. We are all about the sushi rolls, but they also have sashimi and hibachi dishes. As per usual for Asian restaurants, lunch specials are a great way to go.
Mama Lucias
236 Newnan Crossing Bypass, Newnan, Georgia 30265, (770) 253-2501
We love Mama Lucias because the food is delicious, and the atmosphere is great. Located in Ashley Park, it is nice enough for a special occasion but relaxed enough to be accessible for a normal Tuesday. We highly recommend the Calamari Fritti, Chicken Lucia, and Chicken Parmesan, although we have no doubt everything is delicious.
Meat 'n' Greet
11 Jefferson St, Newnan, GA 30263, (770) 683-4664
https://m.facebook.com/meatngreetnewnan/
This is not your average burger joint. Hand-crafted is what this place is about. Two words: bacon jam. Need I say more? Okay, we will. Enjoy artisanal hotdogs, hamburgers, sandwiches, and salads. We promise you won't regret this decision to eat here, unless you just consume too much.
Partners Pizza
48 Market Square Road, Newnan, Georgia 30265, (770) 253-9221
Have you ever had baked potato pizza? Don't scoff until you try it. You may only make it through one or two slices, though. It is not health food, but boy is it good! However, if that's not your thing, you will enjoy all the usual options. If you are going low-carb, they have a skillet pizza that has all the toppings but no crust. But if you eat crust, it is the best crust around!
Garlic
16 North Court Square, Newnan, GA 30263, (770) 683-7515
If you are in the mood for Asian cuisine, this is a cute spot on the courthouse square that serves Thai food and sushi. The Massaman curry is DELICIOUS! You will find yourself craving it long afterwards.
The Cellar
20 Jefferson St, Newnan, GA 30263, (770) 683-6328
http://www.thecellarnewnan.com
When you want to treat your sweetheart to something extra special then make a plan to go to this upscale but not stuffy dinner spot. You can enjoy fine dining or shoot some pool in the adjoining area. The Cellar boasts exotic meats, including kangaroo, plus sea-to-table dishes. They also cater to vegetarian, vegan, and gluten-free diets upon request.
Redneck Gourmet
11 N Court Square, Newnan, GA 30263, (770) 251-0092
If you want to get a true glimpse of Newnan, this is the spot. Situated downtown Newnan, this place is where regulars hold court. It is open all day and serves breakfast, sandwiches, and wraps. Be sure to order the fries.
La Hacienda
941 Bullsboro Dr, Newnan, GA 30265, (770) 304-1931
http://www.lahaciendanewnan.com
Every now and then you just need some Mexican. This is a lively place with good food, nice atmosphere, and reasonable prices. It serves all the usual dishes, but their roasted salsa sets them apart, in our minds.
Bolton's Bakery
13 East Broad Street, Newnan, GA 30263, 404-397-7549
If you just need a sweet treat, stop by this family-run bakery downtown Newnan. You may walk in on a group of gents shooting the breeze, solving the world's problems. But no matter what you will find nice proprietors and fried pies that are not to be missed.